Shop tires
https://www.kaltire.com/en/tires/rockproof/10001020440038.html
Category: all-terrain commercial
If your life revolves around industrial jobsites or the backcountry, then the Nokian Rockproof is the tire you want on your light truck or SUV. Its bold tread design resembles something akin to armor, allowing it to handle even unexpected impacts during demanding off-road use. The beefy tread blocks are arranged to provide a combination of stability and handling, while the staggered pattern of the side blocks offer additional support. For added protection against cuts and punctures, the tire features stone ejectors at the groove bottoms. Along with reinforced sidewalls, Rockproof utilizes a commercial-grade hybrid rubber compound that enables it to handle the toughest work environments, including forestry roads and mining areas. In terms of performance, Rockproof received consistently high marks across most testing segments. This includes dry and wet conditions, and even winter test results. It was average on icy surfaces. And despite its rugged appearance, Rockproof delivers a surprisingly quiet ride. Not available in Quebec.
Kal's Customer Care Plan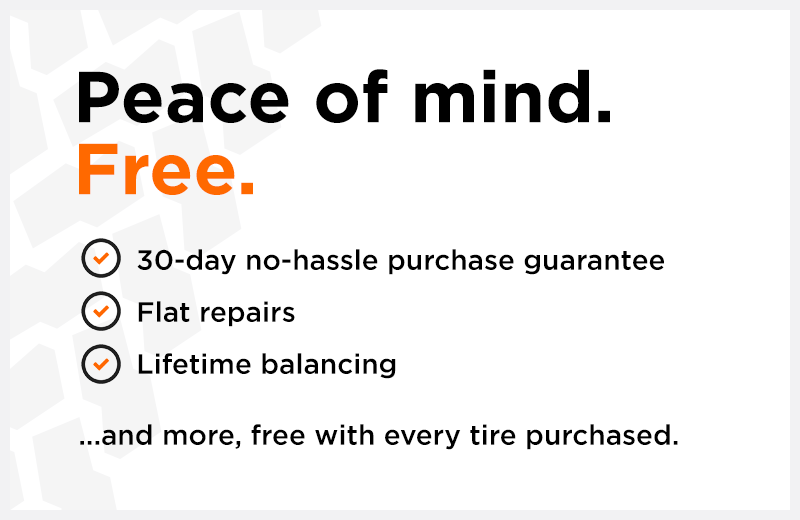 Kal's Test Results
"Not recommended for cold tempuratures. Low perfomer in cold conditions regardless of surface."
Independent Tester, Professional Driver
? Independent & Objective Testing
BRAKING
We varied our approach speeds by driving surface and by season for two reasons. First, this represents how most Canadians would normally drive on that surface in each season. Second, testing in both seasons provides an indication of how a tire's performance will be affected by road temperature.
CORNERING
To understand how road surface temperatures affect the cornering performance of a tire, our cornering tests are completed in both summer conditions (dry and wet pavement, and gravel roads) and winter conditions (dry, wet and icy pavement). Please note that slush is also tested but completed in a specific slush cornering test..
?

Independent & Objective Testing
The independent tire testers conducted extensive tests to determine how the tires in our core line-up perform in a range of conditions in both summer and winter. To maintain neutrality, no driver knew the specifics of the tires they were testing each time. All results were analyzed and processed by the testing group and then provided to Kal Tire for sharing with our customers.