Shopping for tires online? What you need to know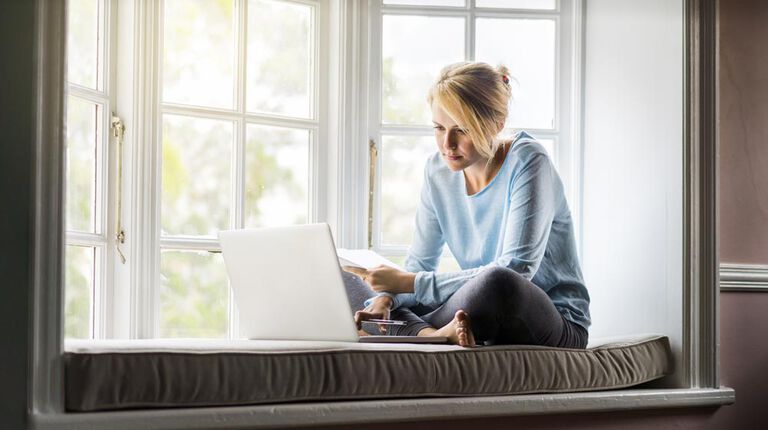 When it's time to look for a new set of tires online, you might be surprised to learn how many choices there are and how many specs are involved. This handy step-by-step guide helps make it easier for you to begin shopping for tires online.
If you use KalTire.com for your search, we'll guide you through the same questions we ask in store to help you find the right tires for your needs, but it does help to have a few numbers handy.
What to know before you begin shopping for tires online
In what season are these tires being used?
High-performance summer tires
3-season tires (aka all-season tires) for spring/summer/fall
All-weather tires for spring/summer/fall/winter
Winter tires
Remember 3-season tires are only designed to offer safe performance in the warmer months of the year, not winter. Their rubber compound gets cold and hard at +7 C and snow and slush clogs the small tread blocks, compromising your braking distance.
All-weather tires, however, have a rubber compound that stays soft and grippy at any temperature for superior year-round traction, braking and cornering grip, and they've passed winter traction requirements to bear the mountain snowflake winter tire symbol.
To learn more about the types of tires and which one best suits your needs, see our article and infographic, What's the Difference Between All-season Tires, All-weather tires, and Winter Tires?
Choosing the right tire for the season they'll see helps ensure safe performance and extends tire life so you can keep your new tires on the road and doing their job for longer!
What is your tire size and speed rating?
At KalTire.com, if you search for tires by vehicle, we'll take care of finding this information for you, but you can also search for tires online by tire size.
To find the manufacturer's recommended tire size and speed rating for your vehicle, it's best to look in the door jamb or your owner's manual.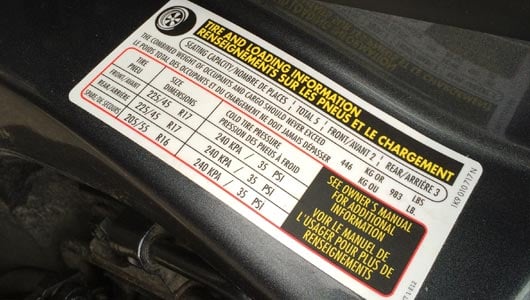 Speed rating, a letter between 'a' and 'z' that appears at the end of the tire size, indicates the quality of your tire's construction and how well it can dissipate heat as well as brake and corner. You can always go up in speed rating, also known as performance rating, but you can never downgrade.
The size and speed rating are also indicated on the sidewall of the tires already on your vehicle. Either way, the tire size is going to read something like this: P215/65R15 89 H.
The 'H' is the speed rating. For a breakdown of what each of those numbers mean, read How to Understand the Numbers on Your Tire.
What is UTQG & is it a priority for you?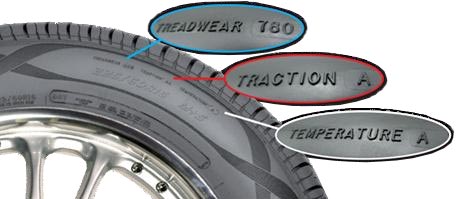 When you start looking at tires online, you'll probably come across this acronym: UTQG. It stands for Uniform Tire Quality Grade.
UTQG rating, given by each manufacturer, scores each tire's performance in:
traction
tread wear
temperature
If one of those qualities, such as long tread life, is important to you, be sure to find the UTQG rating.
Are there independent tire testing results you can evaluate?
Some tire dealers and manufacturers provide results of tire testing to rate a tire's performance; however, many use hockey arenas or professional test tracks rather than the real, everyday conditions you drive on in Canada.
Kal's Tire Testing program hired independent tire testers to perform dozens of tests on hundreds of tires on the kind of roads and conditions you face, and created a star system so you can get reliable, unbiased data on how a tire will really perform for you.
Kal's Tire Testing shows you:
Summer tire testing results
Braking on dry, wet and gravel
Cornering on dry, wet and gravel
Hydroplane resistance
Road noise
Winter tires testing results:
Braking on dry, wet, snow and ice
Cornering on dry, wet, snow and ice
Hydroplane resistance
Road noise
Tires are a big investment and a big factor in how your vehicle performs safely, so the more tire testing data you can compare and arm yourself with, the more informed your decision.
How do you want your tires to look?
For drivers of performance vehicles and modified trucks, tire style contributes a lot to the overall look of your ride—and a big factor in the tire selection process.
If that's you, you're going to have fun researching tires online to find the one with just the right personality for your ride without compromising safety or performance.
Here are some of the tire features that impact and upgrade the visual appeal of a tire:
Tread blocks. Chunky tread blocks give a tough, off-road appearance sought after for trucks.
Sidewalls. Shoulder tread blocks reinforce sidewalls and fend off debris, but also give a ready-for-anything look. White and white-rimmed sidewalls are always a classic look for vintage and classic cars. Some trucks offer dual sidewall designs; one sidewall has a traditional pattern while the other features an aggressive block design.
Tire width. Performance and high performance tires tend to be wider to allow for greater contact patch with the road, and this is considered in the manufacturer's recommended tire size for performance, but it also goes a long way toward giving your vehicle's appearance extra muscle.
Of course, rims also play a huge role in how your vehicle stands out on the street, so keep the whole tire and wheel package in mind for a totally elevated and unique look, and check out our guide to buying wheels online!