How do you measure tread depth on your tires?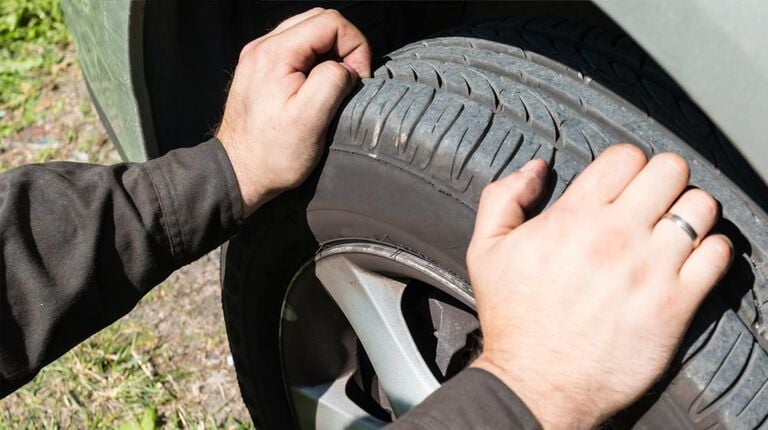 Are you wondering how much life your tires have left? Learning how to check tread depth is the best way to tell if your tires are safe for another season or if they're almost ready to retire. Tires that don't have enough tread depth put you at greater risk of hydroplaning, punctures and reduced traction. Fortunately, measuring tread depth regularly is a simple way to help ensure your tires can perform safely.
How to check your tire tread depth
1. How to check tread depth with a quarter
Slip a quarter in between your tread blocks.
With the caribou's nose down (facing you), does the tread covers the caribou nose? If so, your tires may have adequate tread left (they might even be new!).
If you can see the nose of the Caribou, your tires are worn and will need to be replaced (soon, if not right now).