Do you need a new battery?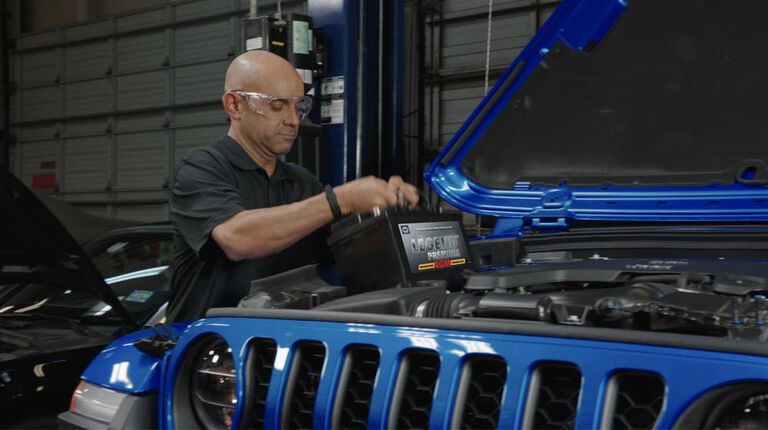 You've heard about cats having nine lives. Car batteries, it seems, have more than one life too, but how can you tell when your battery is really dead?
The life cycle of most batteries is five years at best, but climate and temperature can play a big part. Year-round hot weather can actually deplete a battery's materials and decrease its lifespan. Here in Canada, your battery should last nearly five years thanks to our cold winters.
The climate you live in and your battery's age are just two factors that will affect how much longer your battery has. Another important factor is how many times your battery has been put to the test.
Each time you leave an interior light on overnight, for example, it's like your battery has lost one of its lives. A little more of its reserve has been depleted. A new battery can handle a few of those mishaps, but older batteries won't recover as well, if at all.
How can you tell if you need a new battery?
The slow crank
Once a common sign of battery failure, the slow crank or turning over would tell you the battery is about to expire.
The sudden death
Today, it's more common for batteries to experience a sudden death. Yesterday, your car started just fine. Today, you've walked out only to find it wouldn't even turn over. No lights, no radio. Nothing.
The empty tank
Let's say you've been waiting for a friend or partner in the parking lot, listening to the radio for about half an hour. When your passenger returns and you turn on the ignition, your battery doesn't want to start. If this happens, it's a sign your battery's days are numbered because the active material in your battery has depleted, leaving you little reserve.
The diagnostic test
If you've bought a used car and you're not sure how old the battery is, or you're wondering about your battery's health, bring it in to a service centre for an instant diagnosis. Our mechanical team members use an advanced battery tester that measures how much of the material inside your battery is working. The yes/no score gives you an accurate answer and a bit of peace of mind.
If you think you might be experiencing battery trouble, bring your battery in to a Kal Tire location near you for a free battery test.