Are studded tires right for you?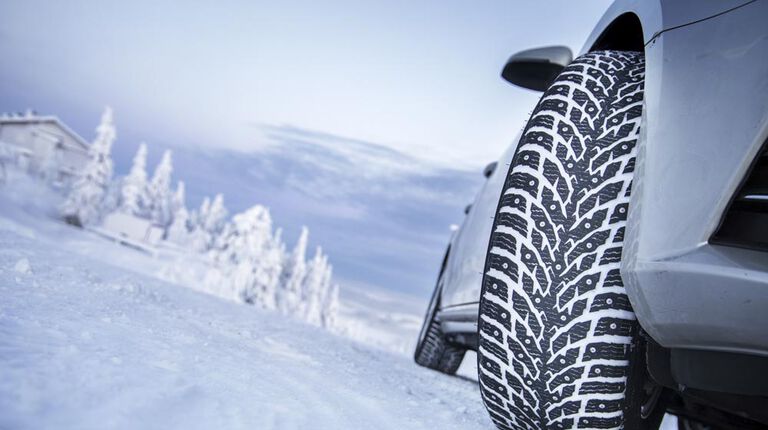 For many Canadian drivers, the question is not, 'Do I need winter tires?' The question is, 'Do I need winter tires or studded tires?'
In this article, we'll help you determine if studded tires are the right choice for you.
Do you need studded tires?
If you face any of these three conditions, studded winter tires will probably provide the superior grip & braking capabilities you need.
Ice
Heavy, hard-packed snow
Long, consistently harsh winters
Let's explore how studded tires improve your driving safety in these conditions.
1. Ice
With hundreds of studs biting the road surface, studded tires provide the best performance on icy roads, including:
Braking
Kal's Tire Testing results showed that on an icy road, from 30 kilometres per hour, the studded winter stopped in 22.6 metres. The non-studded tire took 27.2 metres to stop. The 3-season (all-season) tire took 34 m to stop.
Cornering
Today's studded winter tires feature studs spread across the tread face (rather than in rows) to give drivers better side-to-side and front-to-back grip, which is critical on ice, particularly black ice.
Places where ice lurks:
Mountain passes, where shadows linger until later in the day, are icier and often hide black ice, because the sun doesn't reach the road until late afternoon.
Coastal regions and areas near rivers, where's there's likely to be fog, because fog condenses into water, which freezes on the road.
Intersections, even in urban centres with milder conditions, become icy—and not just icy, but wet icy—as snow melts under exhaust fumes and then freezes overnight.
2. Heavy, hard-packed snow
There are many kinds of snow and one of the most dangerous is hard-packed snow—dense snow that's been driven over and packed down.
On some tires, slippery hard-packed snow can clog channels along the tread face, and pretty soon it's like ice on ice. Not much grip or traction to be had.
With studded tires, in addition to those metal pins digging into surfaces, an aggressive tread design sheds snow (and slush) to maintain a strong and soft, flexible contact patch with the road.
If you live in an area that sees mostly light, fluffy snow that melts before it hits the ground, winter tires are a good option.
However, if your vehicle encounters hard-packed snow, even on your way up to the ski hill on weekends, you'll appreciate the added safety and performance of studded tires.
3. Long, consistently harsh winters
If you live in an area that sees short winters or unpredictable spring or fall conditions, a non-studded tire might be a good choice for you, especially since non-studded winter tires can generally be installed sooner and left on longer than studded winter tires.
Some of the Canadian regions where our stores often see studded tires include:
Northern BC
Prairie provinces, especially Saskatchewan and Manitoba
Northern Ontario
What are the studded tire rules in Canada?
Studded tires can be used in every province and territory—though with restrictions about time of year and total number of studs in some regions, say for Ontario, which only allows studded tires in northern Ontario.
BC – studded tires can only be used on BC highways Oct. 1 – April 30. Studs cannot protrude more than 2 mm from the tread & must be on both front and back tires.
Alberta & Saskatchewan – studded tires are permitted during winter, no restrictions or set dates for use.
Manitoba – studded tires are permitted Oct. 1 – April 30.
Ontario – studded tires are permitted Oct. 1 – April 30 only in Northern Ontario (Algoma, Cochrane, Kenora, Manitoulin, Nipissing, Parry Sound, Rainy River, Sudbury, Thunder Bay, and Temiskaming).
Are studded winter tires still noisy & Hard on roads?
In recent years, the technology behind studded winter tires has changed dramatically to improve ride comfort and road impact while continuing to deliver optimum winter safety.
Studded tires are much quieter today
Manufacturers use a kind of cushion to dull the sound of studded tires on pavement, and the sound is much less audible. Nokian Hakkapeliitta studded winter tires, for example, use a soft layer of rubber (eco stud cushion) between the tire and the stud base that acts like a spring to reduce road noise.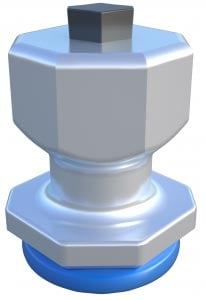 Studded winter tires are gentler on roads
Today's studded winter tires actually have more studs, but they're less intrusive.
That eco-friendly stud cushion on Nokian studded tires also dampens the impact of the studs on pavement. And it might seem surprising, but some manufacturers have actually doubled the number of studs on their tires (up to nearly 300 on one tire model)—and yet many studded winter tires have less wear on roads.