Shop tires
https://www.kaltire.com/en/tires/hakkapeliitta-8-studded/10001010440025.html
NOKIAN TYRES
HAKKAPELIITTA 8 STUDDED
If the ultimate studded winter tire is what you're after, look no further than the 8. It just so happened to set the ice speed record at an astounding 335.7 km/hour. We found that it performed exceptionally in icy conditions and managed snow exceptionally. It also drove well on dry pavement and garnered our top spot in those conditions for a studded tire. Not only are there 50% more studs over the 7 model, the anchor studs are placed in a staggered manner along the full length of the tread, increasing traction and reducing road wear. They're also placed for ideal longitudinal and lateral movement, so both handling and traction are upped. The tread itself has also been improved with self-locking 3D sipes on the shoulder that firm up for better management of lateral motion. Nokian also went one step further and improved the symmetric tread pattern with 3D support sipes that add stiffness to the center section, thereby improving responsiveness and feel. You won't find a better studded winter tire for passenger vehicles anywhere, and it's a Kal Tire exclusive and one of our top selling tires. Not available in Quebec.
Kal's Customer Care Plan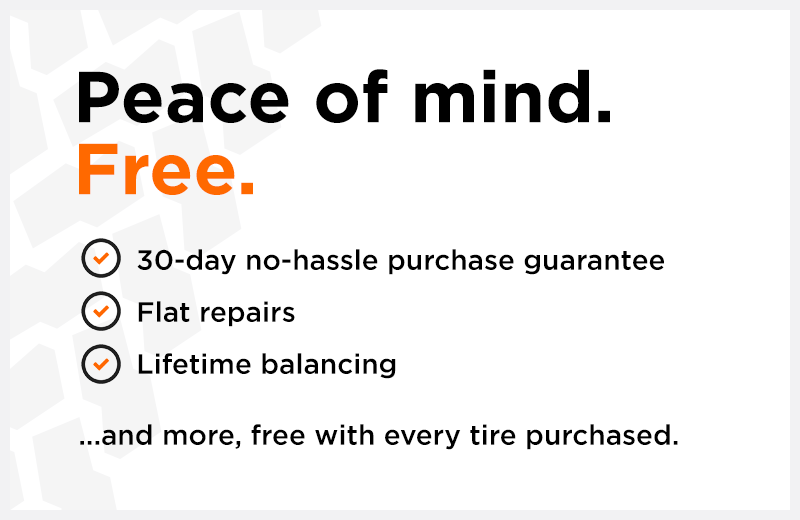 Kal's Test Results
"Superb on ice, good on snow, reasonable on pavement despite studs. Top overall performer amongst studded car tires."
Independent Tester, Professional Driver
? Independent & Objective Testing
BRAKING
We varied our approach speeds by driving surface and by season for two reasons. First, this represents how most Canadians would normally drive on that surface in each season. Second, testing in both seasons provides an indication of how a tire's performance will be affected by road temperature.
CORNERING
To understand how road surface temperatures affect the cornering performance of a tire, our cornering tests are completed in both summer conditions (dry and wet pavement, and gravel roads) and winter conditions (dry, wet and icy pavement). Please note that slush is also tested but completed in a specific slush cornering test..
?

Independent & Objective Testing
The independent tire testers conducted extensive tests to determine how the tires in our core line-up perform in a range of conditions in both summer and winter. To maintain neutrality, no driver knew the specifics of the tires they were testing each time. All results were analyzed and processed by the testing group and then provided to Kal Tire for sharing with our customers.
Sizes & Specs
Select a size to view specifications