Kal's Top 5 Choices for BEV Spring Tires.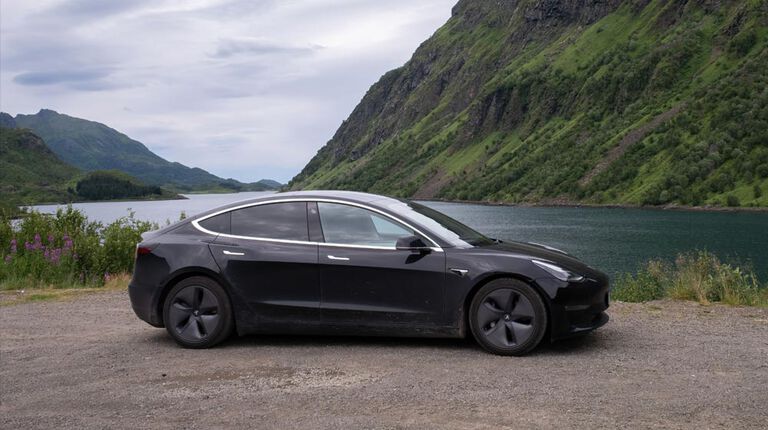 Spring means renewal, so what better time than to buy new tires? We've compiled our Top 5 Choices for Battery Electric Vehicle (BEV) tires based on whether the tire meets the five criteria to be rated suitable for BEVs: load index, speed rating, rolling resistance, noise, and braking. We recommend selecting tires that score highly in the road conditions you're likely to encounter.
What to look for in a BEV-suitable tire
Carrying capacity
When shopping for new tires for your BEV, the most important consideration is the tires' carrying capacity or load index. This can usually be found in your owner's manual or door placard.
Unlike traditional internal combustion-powered vehicles, BEVs sport large and heavy battery packs. Take the Hyundai Kona Electric, which weighs about 300 kilograms more than its gas-powered equivalent. Heavier vehicles and more immediate torque mean there is more pressure and resistance on the tires which wear them out roughly 20% - 30% faster. It's best to look for a tire with a high-kilometre warranty, as manufacturers will honour those warranties, regardless of if they are on a gas-powered vehicle or a BEV. Also, regularly rotating your tires every 8,000 – 10,000 kilometres will help you get the most out of your tire purchase.
Finding a quiet ride
Without the constant hum of an internal combustion engine, electric vehicles pair best with quiet tires. Manufacturers such as Michelin and Nokian add a foam liner to the inside of select models of their tires to create a quieter ride. Innovations in tread patterns are also helping to reduce noise.
Low rolling resistance
As more charging stations appear in small towns and cities across the country, range is a lessening concern. For your BEV, tires rated with low rolling resistance can increase the travel time between charges.
What is rolling resistance? One of the reasons gas-powered engines consume fuel is that the vehicle needs energy to move the tires. Rolling resistance is the force needed to move the tires, and every time a tire moves, it bends and stretches as the tread face contacts the road, resulting in a loss of energy. Simply put, a tire with low rolling resistance rolls easier and consumes less energy.
Our recommendations
We've broken down our tire recommendations into three categories: 3-season, All-Weather, and Performance, to help you make the right purchase for your BEV.
3-Season
Nokian Tyres ONE
If you are looking for a set of 3-season tires, the Nokian Tyres ONE may be the "one" for you. It's designed to provide extra strength and grip to compensate for the added weight of BEVs. Nokian ONE is designed with fibres found in bulletproof vests for exceptional durability. It focuses on a quiet, safe ride while minimizing rolling resistance to decrease the energy needed for each excursion. It brakes and corners exceptionally well in wet conditions to withstand the Canadian elements and with an impressive 130,000-kilometre warranty, it's made to last.
Sumitomo HTR Enhance LX2
With an outstanding 120,000-kilometre warranty, the Sumitomo HTR Enhance LX2 tire distributes road surface pressure evenly to provide a strong grip to counterbalance the extra weight of BEVs. This tire is a strong wet-weather performer with remarkable hydroplaning resistance.
All-Weather
Nokian Tyres WR G4
When looking for an All-Weather tire for your BEV, look no further than the Nokian Tyres WR G4. It outshines the competition as the go-to All-Weather tire due to its braking and cornering on wet and dry roads. The WR G4 is designed to provide extra grip to compensate for the additional weight of BEVs. The low rolling resistance also decreases the amount of energy needed for each journey and the dual-performance compound improves tire life and road noise.
Performance
Sumitomo HTR A/S P03
The Sumitomo HTR A/S P03 performance tire has 3-season durability with a 4-star cornering on wet and dry rating in our independent road tests. With a 105,000-kilometre tread warranty, it's rated BEV-suitable.
Michelin Pilot Sport A/S 4
Michelin's Pilot Sport A/S 4 tire is made with a biodegradable material derived from sunflower oil for improved sustainability. Its advanced rubber grips the road to provide the ultimate traction for the extra weight of BEVs and handles well in both wet and dry conditions. This performance tire is tuned for BEVs making it the best in range and noise reduction.
As manufacturers expand their product offerings with tires designed for electric vehicles, the options available to BEV drivers will only increase. Stop by your local Kal Tire and talk to our expert tire technicians to help you find the perfect tire for your BEV.